SAN-001 A Shrewd Father-in-law Who Violated Her Daughter In Law Right Behind Her Husband Back Nozomi Nozomi
Movie Information:
ID Code: SAN-001
Release Date: 09/05/2021
Category: Censored , Big boob , NTR , Big ass , Big Butt , Slut , Married Woman , Cuckold , Mind Control
Actress: Sasaki Nozomi
Tags: SAN-001 , SAN-001 JAV , SAN- , Mother (maza) JAV
Studio Label: Maza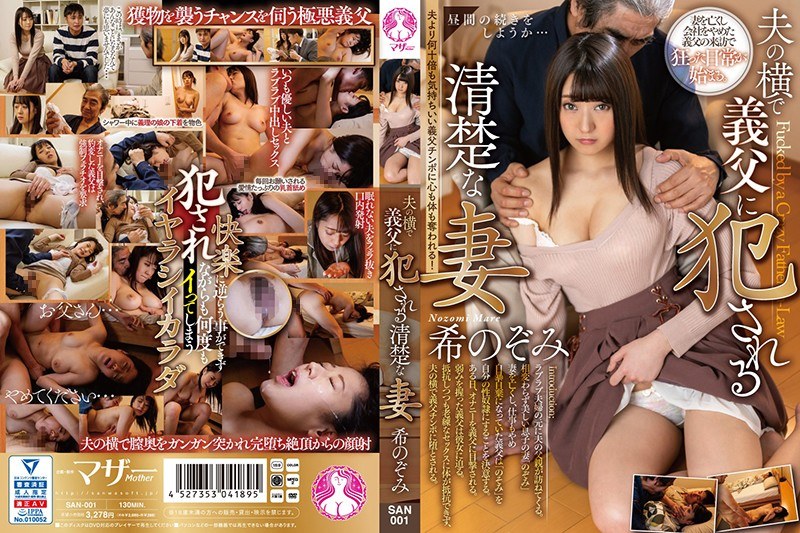 Bigojav summary of SAN-001 Jav: a neat wife who got violated secretly by her father in law right behind her husband back in their lovely house call family.
SAN-001 Sasaki Nozomi Jav: Nozomi-san is a newlywed wife who got a lot of hope and trust in her husband in relationship as her childhood was being abuse by her own father.
As until now, she living happily because of her husband love but that change soon as her father in law come to living with them for the time being.
This man who is always infatues with young woman so he doing whatever he can to be in with his daughter in law as soon as he settle in.
And when her husband going to work leaving his wife and his father alone is a bad move he did to his wife as this father is using this chance to force Nozomi-san to do whatever he want and abuse her like she experience from before.
Enjoy!