IPX-667 [Complete] -KANZETSU- Portio Development! Genital Insert With Tremor Transcendence In Orgasm On FUCK Break Through The Limit! !! Kotoyumi Ono
Movie Information:
ID Code: IPX-667
Release Date: 22/06/2021
Category: Censored , Underwear , Big boob , Big ass , Big Butt , Slut , S&M , Squirting , JOI , Beautiful Girl , One Night Stand
Actress: Ono Kotomi
Tags: IPX- , IPX-667 , IPX-667 JAV
Studio Label: IDEA POCKET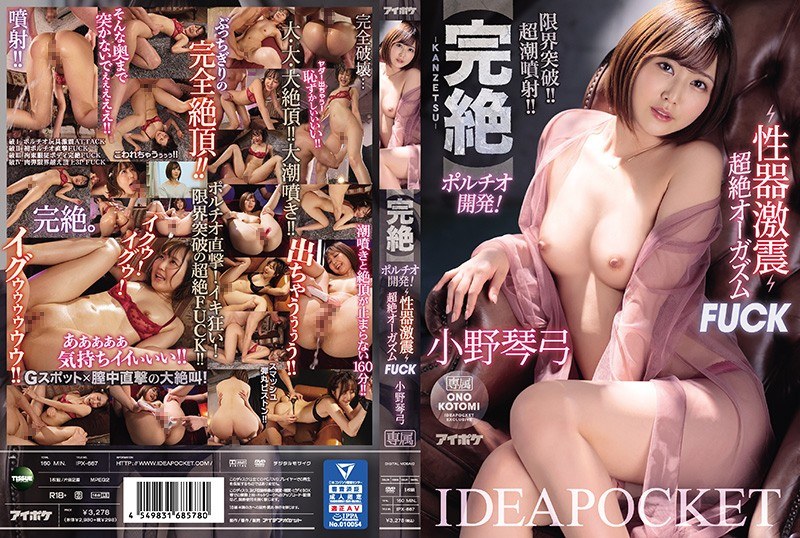 ---
Bigojav streaming IPX-667 Jav: Kotomi-san is head on a new jav video that involving a lot of rough and fast sex to see how much she could withstand the pressure.

Enjoy~