DSVR-970 【VR】 The Rich Lesbian Play Got So Normal That My Female Boss Invite Me To Join Her Fun And Have A 3P Sex In The Last Minute. Rika Aimi X Yuur
Movie Information:
ID Code: DSVR-970
Release Date: 12/07/2021
Category: Censored , Underwear , Big boob , Big ass , Office Lady , Big Butt , Slut , Lesbian , Beautiful Girl , One Night Stand , VR , Pervert Boss
Actress: Rika Aimi , Fukada Yuuri
Tags: DSVR- , DSVR-970 , DSVR-970 JAV
Studio Label: SOD Create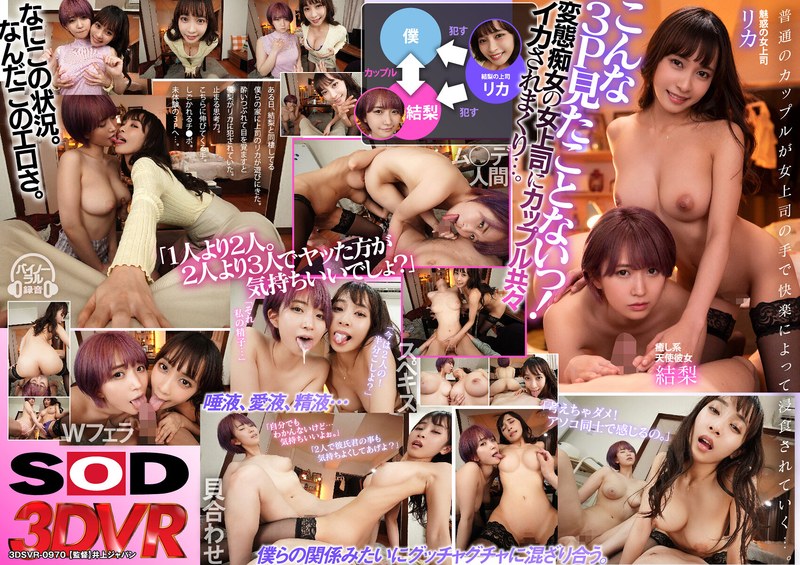 ---
Bigojav online DSVR-970 Jav: Female boss has been in a lesbian relationship for a long time but notice something stranger about her partner in recently.
As her partner start to get interested in a new guys in the company and their sex has become more bland.
So to fix this, this female boss has invite this lucky man to join them for sex and have an amazing 3P sex.
Enjoy~